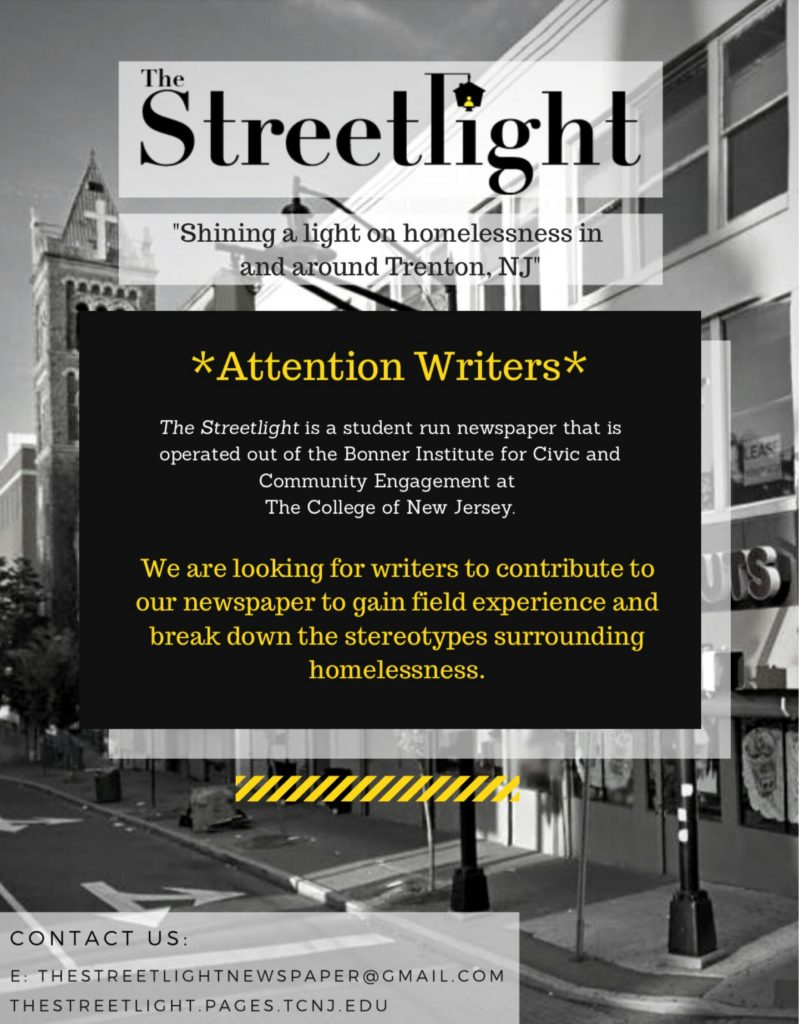 If you are looking to contribute writing to a growing multimedia platform for individuals and families experiencing homelessness, now is the time to get involved with The Streetlight! We are looking for TCNJ students to pitch story ideas and write articles for our website and for the Winter 2018-19 edition of our print publication.
Your work would be distributed at over 60 locations in one of the largest media markets in the country, including at government buildings, libraries, hospitals, food pantries, and shelters throughout Mercer County, New Jersey and parts of Bucks County, Pennsylvania. It will allow readers who are experiencing homelessness to learn more about local resources, legislation, and organizations and will cause readers who are not currently experiencing homelessness to learn more about this crisis in the Trenton area.
To learn more about contributing to the only newspaper of its kind in New Jersey, please contact us at thestreetlightnewspaper@gmail.com. If you are not a TCNJ student but would like to learn more about getting involved with The Streetlight, feel free to contact us as well.