By Essence B. Scott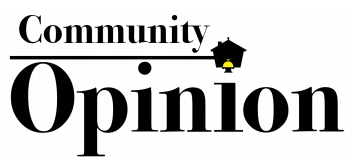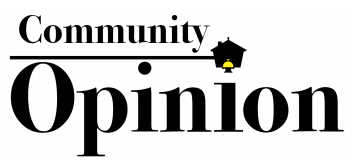 Every year, usually around October or November, there is a flurry of activity in the air. Adults of all stripes are looking to do something for the children they oversee. For some, this is easy. For others, not so much. There might not be enough money to go around to buy gifts and pay rent and other expenses. Some families struggle to find a job or, in some cases, work two jobs to make ends meet.
HomeFront does a lot for these struggling families. I know. I was in one of those families. Every year, there is a call for donations to build Thanksgiving food baskets for these families. No one should be hungry at any time during the year. I remember when my family was at the Pine Motel in Bordentown. We hadn't had any food in a few days, when we heard a knock at the door. Food! Someone had delivered food! My mom thanked the kind volunteers profusely. So did my siblings and I. We fully embraced our simple, daily Grace that day. Our prayers had definitely been answered. Emotions were running high. The food made us happy.
At around Christmastime, there are a lot of gifts given out and games played. Every year, we went to see A Christmas Carol at McCarter Theatre in Princeton. At dinner and during the show, there is a sense of community that made the space hum with excitement. Some years, we actually met some of the cast of the play and they would sit and talk with us about it. A teaching artist from McCarter would come to our art class in the month or so leading up to the play and do acting exercises with us.
Another fond memory that stands out for me is the big Christmas party at The Pennington School. It was a time for everyone to get together and enjoy the holiday, even if a family was low on food or money for gifts. There were games and toys and I think Karaoke too. Kids could play outside. Parents could talk, and rest assured everyone got a good meal–usually turkey, mashed potatoes and gravy, and vegetables. For dessert: ice cream. Student volunteers, our hosts, made sure we were full and content. They worked very hard to engage both kids and parents alike in conversation and making sure all was well. HomeFront staff would be there to celebrate with the families they helped over the course of the year or several years. It really was a fun time, and I know it takes plenty of effort from them to send invitations out, manage RSVPs, and to just make it a good time. It shows beautifully.
Another tradition that HomeFront has is giving out gifts to the children. Every year, families fill out a wishlist with a couple items that volunteers go out and buy for the kids. It is a wonderful feeling to receive gifts, especially when a child might not get any due to lack of family finances.
There are other things that HomeFront does for the families they serve, perhaps another article's worth. I am beyond grateful to HomeFront and what they have done for my family. I hope one day that I could pay it forward somehow.