By Joshua Trifari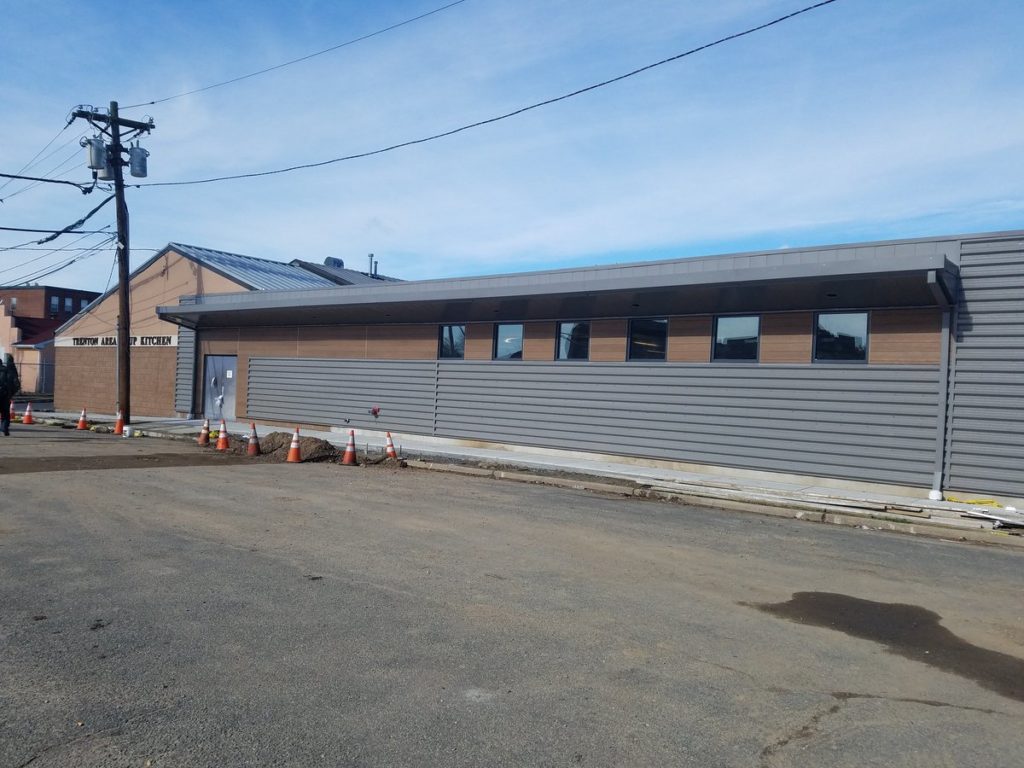 An air of excitement looms over the Trenton Area Soup Kitchen (TASK). The many noises that accompany construction provide a backdrop to the daily business of the soup kitchen and oftentimes interrupts tutoring and meal service. The 3,400 square foot expansion was expected to be completed by the beginning of the winter.
There are some disappointments, as some eager staff harp lightly about their parking spaces being displaced. Overall, however, patrons and employees alike are excited for these new changes, just in time for the festivity of the holiday season.
"I am very excited," said Phyllis Blassingame, a longtime patron of the soup kitchen. She participates in the adult GED program and also volunteers, helping with meal service. "I am looking forward to having a classroom where we can learn."
Dennis, another patron who is friends with Blassingame, expressed a similar sentiment. "I am just looking forward to having more space," he told The Streetlight.
However, the path to expansion wasn't necessarily easy.
"We thought we were going to renovate before we expanded," said Melissa Rivera, TASK's Manager of Internal Operations.
Now, renovations will take place after expansion. According to Rivera, most of the operations will be transferred into the new building while renovations will be taking place in the original building.
The expansion will help improve many of the programs that the soup kitchen already offers. Classrooms will be added, along with a computer lab and a testing center, all of which are expected to greatly improve the adult education program, though no new programs are currently slated to be added, according to Rivera.
Reed Gusciora, Trenton's new mayor, toured the construction site in November.
"They'll have the capacity to serve more of the homeless population in the near future," Gusciora told The Streetlight.
The expansion comes at a time when the latest Point-In-Time Count of people experiencing homelessness in New Jersey concluded that homelessness increased between 2017 and 2018.
TASK has been at its Escher Street location since 1991. Since then, it has served over a million meals, whilst simultaneously offering programs that are designed to improve the quality of life of its patrons.
"I'm optimistic that the expansion will increase our capacity to serve the community," Rivera said.
A grand opening celebration has been scheduled for May 3, 2019.