By Jasmine Green & Némy Thomas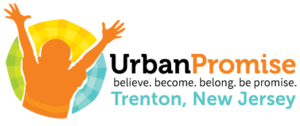 Many parents rely heavily on school hours and after-school activities as a time when their children have somewhere to be safe and cared for. The problem is that most schools run for only nine months a year, leaving many children with working parents with nowhere to go for over eight hours during the remaining three months.
This leaves parents struggling to work and to find adequate and appropriate care for their children. This is where programs such as UrbanPromise Trenton come into play. In addition to running an afterschool program, the organization hosts a summer camp.
The UrbanPromise Summer Camp offers a welcoming and nurturing environment for over 150 children from all over Trenton at several locations. In the West Trenton location, the program takes place for six weeks and the location in East Trenton is offered for eight weeks beginning the week after the fourth of July. Michael Lovaglio, Academic Director of UrbanPromise Trenton, explained that UrbanPromise requires applications for many of its programs and with the limited funding that the organization has, they struggle to accommodate all applicants but try their best to support the greatest number possible. There is also a wait list available to those who do not make it.
UrbanPromise offers fun in the sun but unlike many other camps, it combines these activities with educational enrichment. According to Lovaglio, the camp builds on students' academic skill sets and knowledge and preserves learning so that students do not experience the dreaded "summer learning loss."
UrbanPromise not only provides a space for younger children to grow, but they also offer employment opportunities for teenagers in which they can acquire valuable leadership and collaboration skills. Teens can serve as "Street Leaders" in the program and receive a small stipend. UrbanPromise also provides $1,000 to each particpant when they go off to college. The program has a 100 percent high school graduation rate and it teams up with local organization, Mercer Street Friends, to provide nutritious breakfasts and lunches.